Affliction #1:
Documents Kill Agility & Productivity
A top challenge CIOs in insurance face is how to turn organizational and customer data into an enabler of leaner and more cost-effective operations. But reducing costs won't be enough — CIOs today need to focus on the bigger prize: unlocking new sources of revenue and driving the productivity that leads to growth.
That kind of productivity needs to align to the new remote and hybrid workplace. The needs of insurance employees have radically changed - and they're not going back to the old normal. A recent CIO survey by Gartner shows that 64% of employees are now able to work from home, and 40% actually are working from home.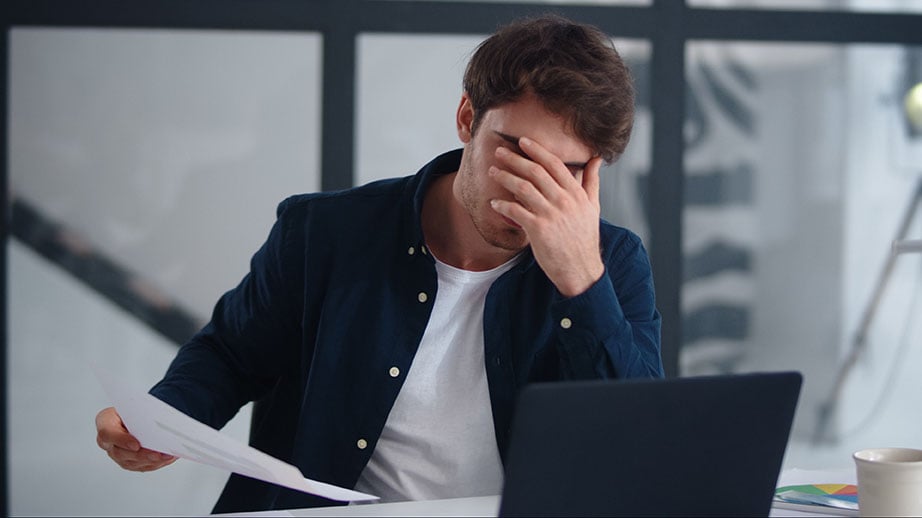 But agile legacy insurance processes and data are still document-bound, impeding CIOs' ability to make data agile and accessible across lines of business (LOBs) and functions and to employees that need it, whether they are on-site or working from home.
Document-dependence makes end-to-end digitization impossible, creating a domino effect of issues that harm employee operations and productivity, risk errors and data integrity, prolong business processes, and inflate costs:


Manual Data Management Risks Data Integrity & Compliance
Pulling data from documents into backend systems creates confusion for IT staff who must spend significant time reviewing duplicate data sets and struggle to decipher which fields are correct. Manual maintenance and tinkering also leads to inevitable errors managing customer data and the compliance issues that come with them.


Document Dependence Suppresses Digital Adoption & Generates Paperwork
Current digitization efforts in insurance rely heavily on PDF documents in order to collect signed and completed forms to process new policy agreements and claims requests. A decade ago the PDF document was a first digital step forward for businesses — but building data operations around documents has proven to be merely a half measure when it comes to moving processes from manual and paper-heavy to fully digital.
For insurance customers, PDF forms are cumbersome and crowded with information that many if not most don't fully understand. That high effort experience is amplified when understanding that today most customers expect to be able to complete and sign forms on their mobile devices, usually while on-the-go or multitasking. 85% of Americans today own a smartphone, while 57% spend 5 hours or more on their cell phone daily.
Digital and mobile adoption is core to insurers' success in collecting the data and attributes they need from signed and completed forms, evidence and supporting documents to process new policies or claims. The poor experience of PDF forms is deterring too many customers from completing these steps digitally — suppressing digital and mobile adoption rates. A recent survey of insurance professionals reveals that just 16% of new policies are completed via website, and only 11% via mobile.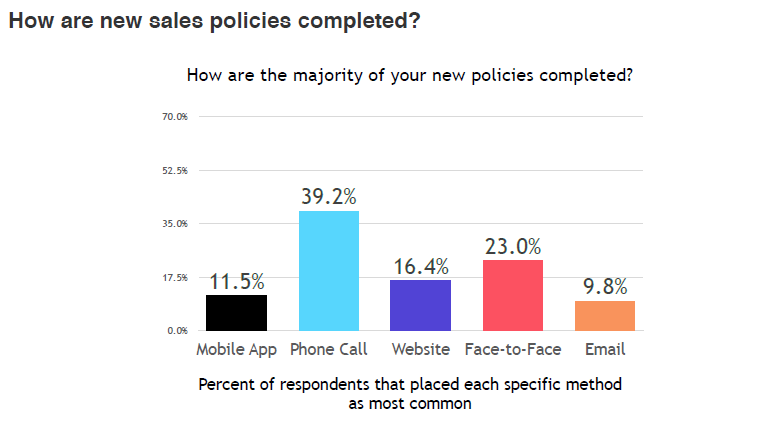 Many customers revert back to the old way of completing forms, printing and filling them out manually, then having to scan or fax documents back to their insurer.
Paper-driven Overhead Plummets Employee Productivity & Inflates Costs
Legacy processes that route customers away from digital to their email inboxes, require them to download PDF files, and have them using outdated machinery just to fax or scan back forms don't just undermine the purpose of digital insurance processes, they also heap paperwork and admin overhead to insurers and their employees.
In an era where more employees than ever are working remotely, paper insurance documents complicate sharing data compliantly so that employees across the organization can efficiently process claims or complete new policy sales.
Managing data using these legacy processes also ramps up costs in more ways than one. For IT, manual processes spent pulling and storing data from paper and PDF documents rack up both time resource needs and storage costs. And for customer-facing employees, increased administrative tasks and paperwork lower productivity and fuel burnout, demanding more staffing resources from insurers.
On the business end, document-dependent legacy processes:
Prolong Time to Sale
Delay Time to Settle a Claim
Inflate Average Cost per Claim
Lower Claim Settlement Ratio
Damage NPS



Antidote:
Streamline Business Processes With End-to-End Digitization of Documents
Digitization of docs enables CIOs to replace their reliance on rigid PDF documents and the paper they produce with an entirely digitized hub that allows data to be accurately synced through the company's backend systems. This allows CIOs to:
Ensure data integrity:

One accurate data source synced across backend systems eliminates duplicate data and human errors that cause friction for both employees and customers. It also provides one accurate and consistent audit trail that helps avoid the risks of data tampering, such as forging signatures on a customer's existing policy.

Unleash productivity by making data agile and accessible:

Once accurate and consistent data can be captured and stored digitally, it can be made accessible immediately by anyone in the organization. An IDG Study found that 81% of CIOs have increased focus on IT innovation to accommodate remote work.

Digitizing insurance processes boosts productivity in any environment be it office, remote or hybrid. Employees can easily pull current data without needing to find paperwork, removing process bottlenecks and manual breakpoints.

Agile digitization of documents also allows contextual data about the customer to be reused in other documents and workflows, helping to improve personalization at scale to boost customer sales and retention, or identify when new consents are needed on an existing policy.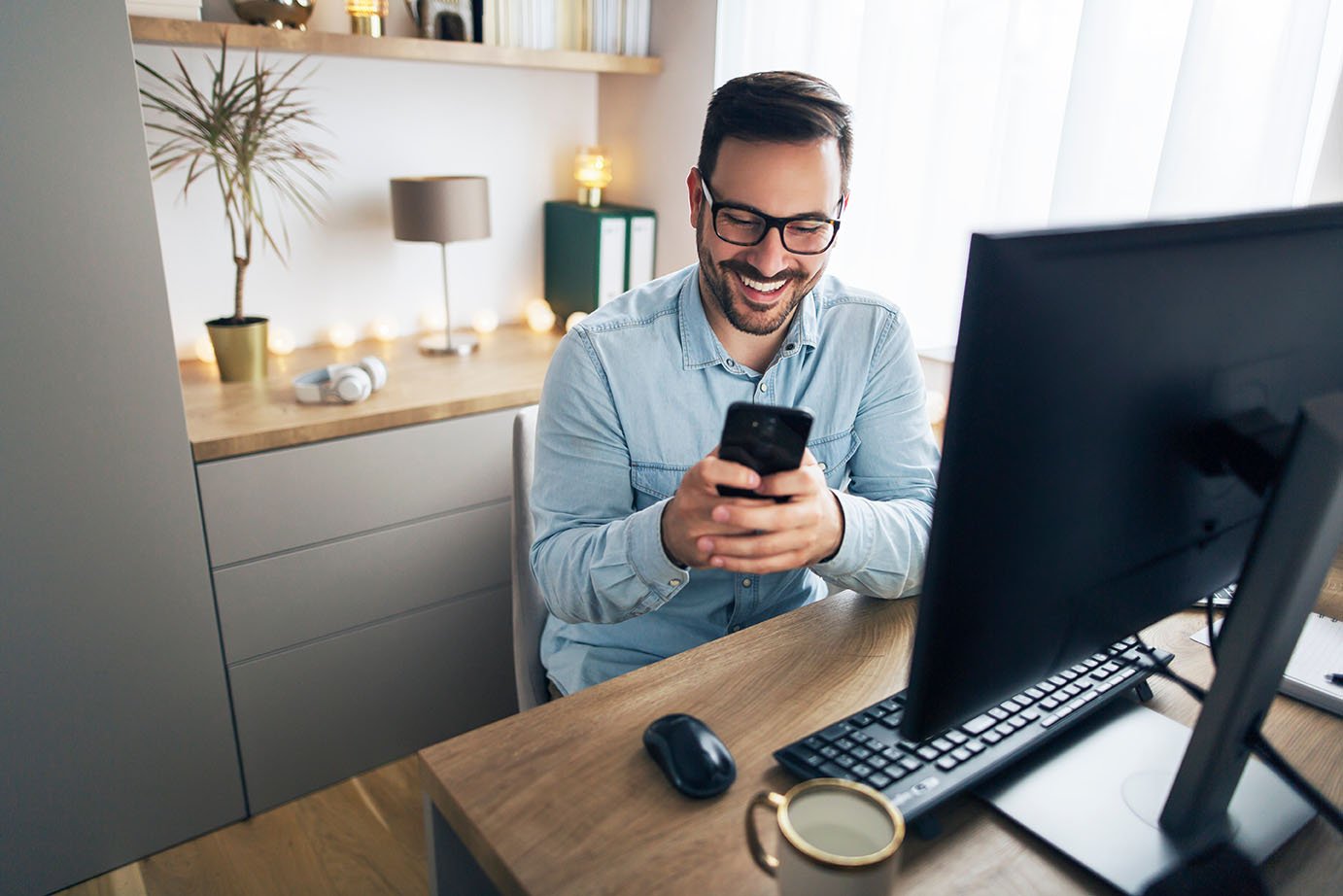 Streamline processes and reduce costs:


Digitization of documents streamlines sales and claims processing for insurers, lowering Cost per Claim, while saving overhead significantly by reducing time resources load on staff and cutting needless storage expenses.

Shorten Time to ROI:

By digitally unifying insurance processes CIOs can build the stage for agile and productive back and front-end processes and make their organization better-equipped to support its customers via digital self-service and mobile channels. Increased mobile and digital adoption speeds up completion times for new policy sales and claims, accelerating Time to ROI on their digital investments and helping the business move faster and achieve its goals.
Affliction #2:
Code Weighs Down IT & Bring Costs, Delays, and Risks
Many traditional technology solutions still require custom development and coding by IT, sapping time and resources for development, testing and maintenance. These backlogs in turn greatly delay the ability to release digital solutions that can benefit LOBs in the organization.
But the issues only start there when managing code-heavy systems, which also cause:
Poor integration between your legacy backend and more modern frontend:
Many services lack API flexibility, consistency, and standards, making integration between legacy backend systems problematic. CIOs must ensure that the back end of any digital solution insurance customers experience is scalable and enables the front end to load quickly.

While systems such as Business Process Management (BPM) and Robotic Process Automation (RPA) help automate operational and back-office tasks — customer-facing solutions require intelligent automation that is digitally complete and unifies a businesses' backend and frontend.

Disconnected front-end systems infuse friction and delay turnaround times:
Insurance companies must also 'stitch' together several siloed customer-facing solutions to account for all steps in the customer journey — from ID verification, to eSignatures and eForms, right onto payments. Integrating and maintaining the functionality of these systems is time-intensive and results in manual breakpoints that drive customers off of digital channels, producing friction for both customers and agents, while prolonging completion times for insurance processes.

Human errors risk functionality, security, and compliance:
Solution developers constantly run continuous maintenance cycles to keep custom software secure, find and fix bugs, and apply updates that don't always integrate well with a company's existing systems, leading to critical errors and gaps that show up on the customer side. Human errors are inevitable, and also can also open up security and compliance risks.

IT drain drives up costs and delays return:
Dependence on IT for development and maintenance forces CIOs to devote precious developer talent and resources on simply maintaining the status quo for the business. Those wasted resources translate to higher Total Cost of Ownership (TCO), and slower time to ROI, which is why IT dependence often sees insurers waiting years to bear fruit from their digital investments.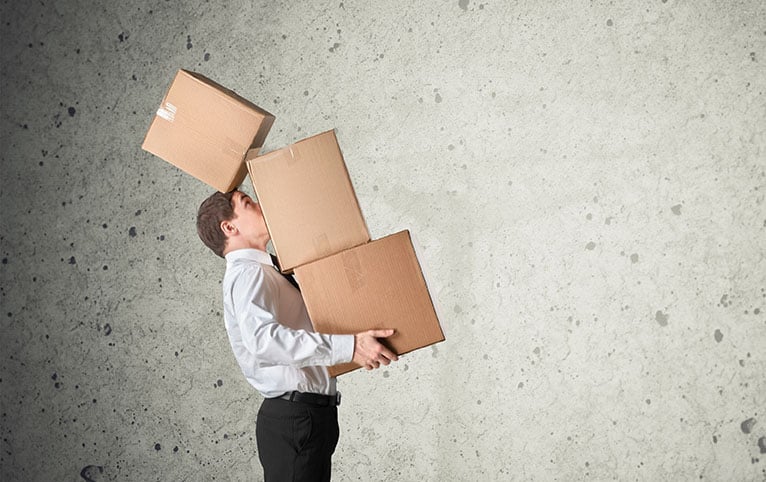 Antidote:
Remove IT Burden & Empower Productivity with No-Code Automation
Scaling intelligent automated workflows at the speed of business requires solutions that can deliver immediate and clear impact with zero coding required by IT.
A no-code platform:
Liberates LOBs to

roll out solutions without the need for IT:

No code architecture eliminates the need for custom software development. This makes it easy for customer-facing departments to build and tweak customized insurance workflows by simply dragging and dropping requirements into the process, helping to accelerate impact on the bottom line while removing burden from IT.
Creates agile integrated workflows:
CIOs can capitalize on the agility of no-code automation by seamlessly integrating workflows into their existing infrastructure with flexible APIs.

No-code automated workflows integrate with:

Existing workflows
CRMs
Third-party business applications
Agent call center toolbars



Eliminates repetitive work and friction for employees and customers:
Entire sales and claims journeys can be customized to each customer requirement using conditional logic: Customers are asked to provide only the information that is needed from them, no more and no less.

Accelerates business value and lowers TCO:
For customer-facing departments, taking IT management and maintenance out of the equation lets insurance LOBs speed time to market for digital solutions that accelerate their sales and claims processes. This helps drive value and growth while reducing TCO in parallel, saving significant time and money.

Frees up developer talent to work smarter and make a greater impact:

For CIOs, transitioning to no-code solutions helps them get more out of their best and seasoned developers by relieving them of monotonous maintenance tasks and freeing them up to focus on more strategic projects which add meaningful value.




Affliction #3:
More Vendors, More Problems for CIOs
CIOs face constant pressure to implement services that add business value and are cost-efficient at the same time. With so many software vendors in the market, CIOs face multiple challenges in trying to:
Match up multiple SLAs with key business goals:

The more variables you add to your software environment the more complex it becomes to focus on what actually matters. Settling prescribed SLA measurements and testing them to ensure they actually deliver expends IT time and resources. Onboarding solutions that only impact some key performance metrics can overwhelm IT teams with too many objectives to monitor and maintain, often making it unclear to accurately assess their combined value at the end of the day.

Transfer knowledge to in-house staff:


Each new service requires training IT resources to operate and maintain on the backend, and customer-facing employees in the revenue organization. Not only does that swamp time and resources across the organization, information overload usually adds friction and delays to employee processes that bring frustration to both them and insurance customers. That's counterproductive to turnaround times and for many of insurers' top business KPIs.

Fix compatibility issues & breakpoints between point solutions:

Stitching together functionalities of multiple siloed systems taxes more time from IT staff fixing compatibility issues between them, resulting in gaps and manual breakpoints between point solutions. Important features and updates can fail at the wrong time, undermining the intended customer experience.

Keep maintenance costs down:

Of course the more resource time needed to connect, fix, update and maintain multiple vendor solutions the more staffing costs add up — not just for your IT department, but also for every LOB that needs to juggle all of these solutions on the job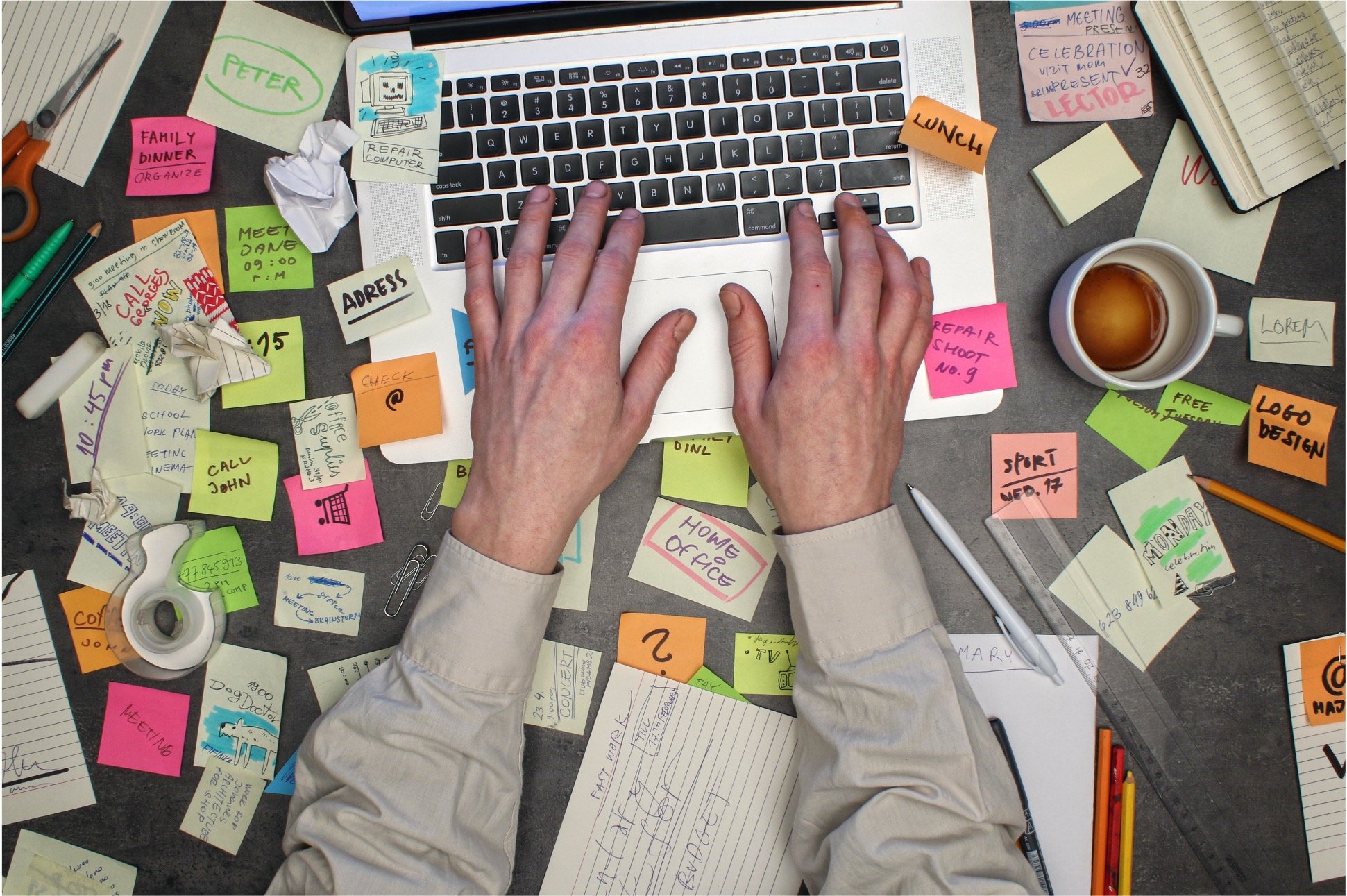 Antidote:
Moving to One Unified Platform
Consolidating vendors with the right technology helps CIOs drive efficiencies, cut the fat out of their operations, and simplify management both for technical and business objectives, and cut complexity. Point solutions are not capable of encompassing all of the touchpoints and interactions that need to use data securely and compliantly.
Having one unified platform helps CIOs:
Unify data and operations from all touchpoints:
A completely digitized end-to-end platform can manage numerous front end interactions (from IDV to eSignatures to payments). A platform that can deliver this must be able to encompass every touchpoint for insurance processes from the contact center, website and digital channels, mobile applications, to face-to-face. This streamlines all customer-facing interactions, enabling employees to collect all requirements they need to bind policies and process claim requests efficiently.

Cut resources and costs needed to integrate functionalities:
Replacing multiple siloed systems with one platform eliminates problems involved with integrating numerous features and capabilities. All capabilities are integrated and available for use. And instead of exhausting time and resources tweaking integration and compatibility between silos, insurers can automate workflows end-to-end using integratable APIs & automated workflows and simple webhooks to extract data from any system.

Manage one SLA, one partner for innovation:

Consolidating vendors immensely simplifies vendor management for CIOs. Trying to match up a myriad of capabilities and KPIs that must be measured is no longer necessary with a digitally complete platform with the technical capabilities to deliver the efficiency and agility insurers need on both the back and front-end.

It also helps CIOs focus on future innovation with a more precise lens by collaborating with an innovative partner that's already demonstrated the ability to help them intelligently scale their data and operations across all touchpoints.

Affliction #4:
Increasing Threats to Compliance & Business Continuity
Insurers faced numerous risks to their data security, compliance and business continuity prior to the pandemic. But the acceleration of digital needs by consumers — and insurers' need to realign technology and processes to meet them — has taken on unprecedented importance. It's also forced CIOs to assess their posture to deal with new and constantly evolving regulations and industry standards that put their infrastructure to the test.
CIOs need full visibility and preventative capabilities to stay on top of all regulations that involve data, privacy, and security. This is essential to avoiding non-compliance issues and the hefty fines that come with them.
And they need insurance processes to be secure and compliant while ensuring business continuity. Navigating these priorities can seem like a moving target when considering all of the environmental and security risks, including cyber risks, climate changes and volatile weather, rolling blackouts, and global pandemics.
All of these potential threats emphasize the importance of planning for disruptive and even catastrophic events.
CIOs need to prioritize the systems to stay connected and enable their employees to support customers regardless of these conditions.
Antidote:
One Secure & Compliant Platform
Just as multiple yet disconnected systems complicate and encumber agile business processes, so is trying to stay on top of security and compliance regulations.
Insurers must meet regulations across all of the industries and regions they offer products and services, such as: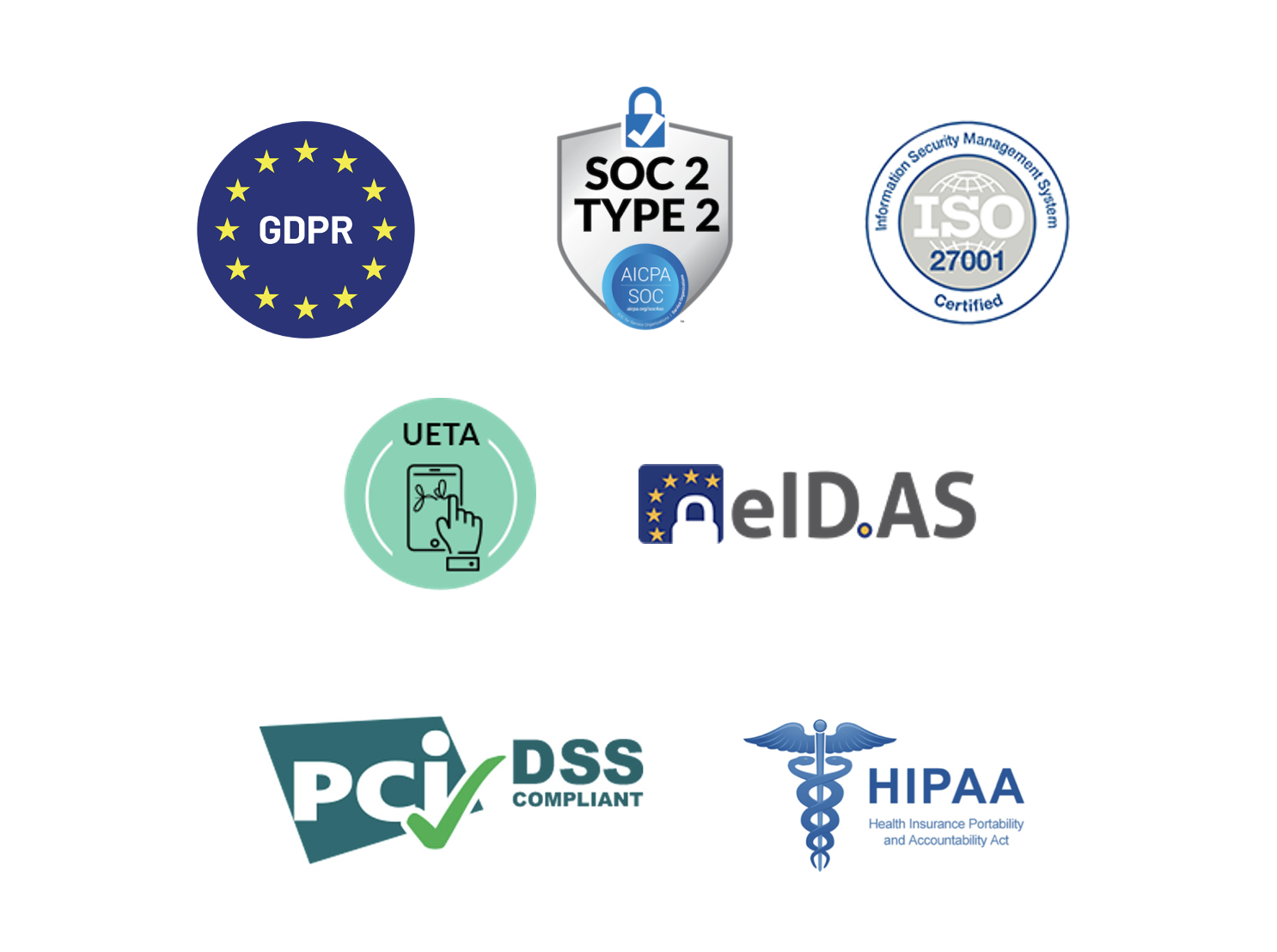 By unifying data and operations end-to-end within one secure platform, CIOs can simplify management and strengthen business continuity management without compromising on security or compliance.
To ensure this, a digital platform needs to be multi-layered and span all application, network and infrastructure services. A platform covering all of these bases effectively provides one secure channel that enhances business objectives and compliance in parallel, allowing CIOs to ensure:
Continuous availability of data & digital operations:
Data is secure both in transit and where it resides
End-to-end encryption: No silos or gaps in data flow from one system to another
Compliance with the highest international privacy and data regulations with continuously tested and approved platform
Using one secured digital platform helps CIOs in insurance strengthen operational resilience and business continuity and help to equip their organization to rapidly respond to shifts in the business or issues affecting customers and products.
It also enables agile operations that allow insurance employees to perform and support customers regardless of pandemics and other threats that may arise.
Conclusion: Maximizing ROI With End-to-End Digital Insurance Processes
CIOs in insurance can scale efficient and intelligent automation throughout the organization by eliminating the gaps in functionality, customer experience, and compliance that accompany digital silos and the outdated legacy processes they rely on.
Digital Completion technology has emerged that enables insurers to complete all customer-facing steps, such as eSignatures and eForms, ID verification, document collection, and digital consent on terms and conditions.
Instead of siloed systems that hoover up time and resources from staff across contact centers and branch offices, necessitate admin and paperwork, and complicate compliance, one unified digital session guides customers in completing everything that's required to service their request, and can be combined in-tandem with live agent assistance to support customers in real time.
Digitizing business processes end-to-end all within one secured and compliant platform enables agile data and operations for insurers, giving CIOs the confidence to share data across LOBs in the organization, fuel greater operational efficiency and empower a productive and high-performing workforce, all while generating tremendous cost savings.
After a robust Total Economic Impact study, leading analyst firm Forrester assessed that Digital Completion technology enables businesses to cut costs by 250K a year by accelerating their customer-facing processes.
And by removing the burden and frustration of handling manual processes, paperwork, and needless repetitive tasks, employee turnover dives 10% - helping businesses save 155K every year by freeing employees to accomplish more in less time, improving job satisfaction.
Dramatically more efficient business processes and cost savings are delivering a 360% return to businesses in 6 months or less — gifting CIOs with the capabilities they need to make a meaningful and immediate impact to their company's bottom line.