On-Demand Webinar:
Why the Last Mile Customer Experience is Crucial
Last Mile CX is high stakes. To maximize the rewards of a fully streamlined system businesses need to address their critical CX gaps. Where previously businesses managed with an omnichannel or multichannel solution, they now understand the need to
complete critical last mile transactions simply, and effectively. Join this Webinar to learn:
Why CX is more important than ever - 86% of people that receive a great experience are likely to repurchase.
How the CX gap is adversely impacting business.
New Customer Experience challenges today's organizations must deal with.
Uncover the critical CX gaps in the last mile of the Customer Journey.
How to win the last mile customer experience.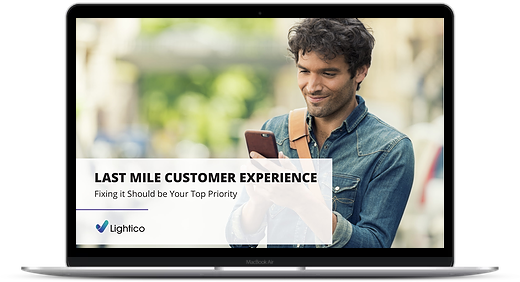 "BUSINESS LEADERS ARE SCRAMBLING TO MAKE SENSE OF AN OCEAN OF INNOVATION, JOURNEY MAPS, AND VOICE OF CUSTOMER DATA. THEY ARE IN DIRE NEED OF A CLEAR CX INVESTMENT PRIORITIZATION"