eGuide: 6 Best Ways to Boost Auto Loan Application Completion Rates
To increase application completion rates, auto lenders need to streamline inefficient processes that are frustrating potential clients and causing them to abandon their application. Below, are proven ways to end the time-consuming back-and-forth between lenders and borrowers.
In this eGuide you will learn: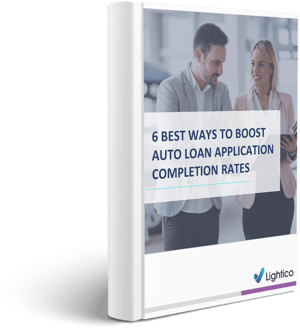 How to reduce the number of touch points leading to a completed application.
How to leverage the customers smartphone.
How to reduce documents and rework.
Why real time collaboration and integrated systems are important.